We have been having a great time getting feedback at events. Last month we were in NYC for the 13th annual Festival of Games for Change. We had some great conversations, like with the visualizations of Dot Connector studio on engagement models.
Here is a snapshot of the "crowd-sourced" discussion we facilitated about barriers to impact: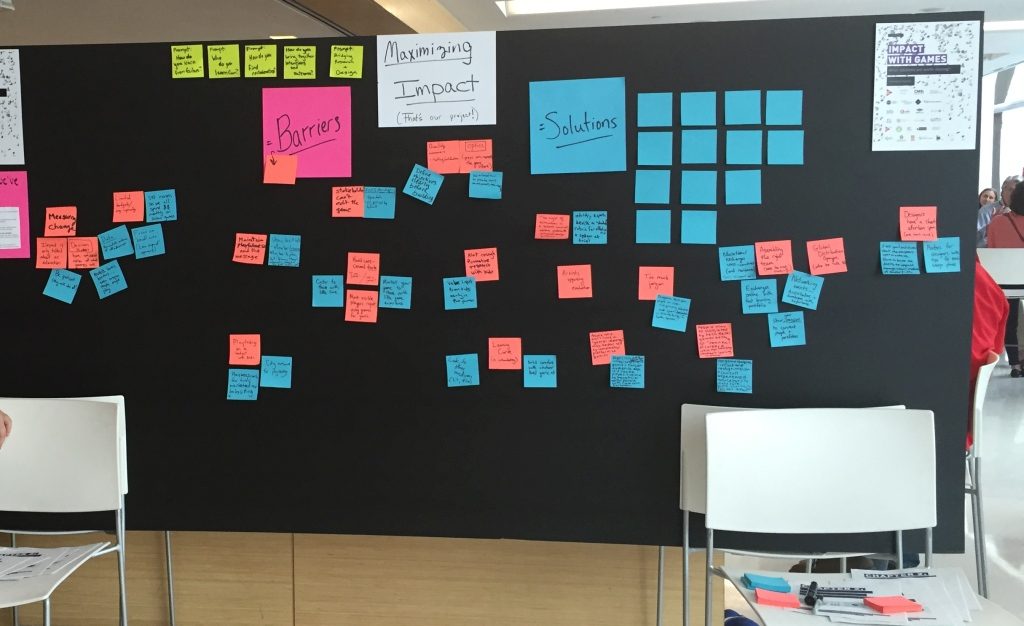 To gather input, the crowd presented a fascinating sample: about 10-20% were highly experienced, including designers and academics who had been attending similar events for years; another 30% were newcomers, hungry for perspective; and perhaps 50% were somewhere in-between, including funders with deep experience in a content domain, but eager for ways to be smarter and learn from other disciplines.
Asking the right questions is one of our primary goals. We found particular traction from these questions:
What barriers? Newcomers especially wanted a glimpse of what's hard, and how to get started.
What language? Experts immediately wanted to debate the right language.  Conflicting views emerged immediately.
Is this our field? Critical mass is necessary for engagement, and the right identity frames helped build a broad tent.
More analysis to come soon, after our talk with folks at DiGRA-FDG next week…